This page is still under construction…
Let's take care of the environment together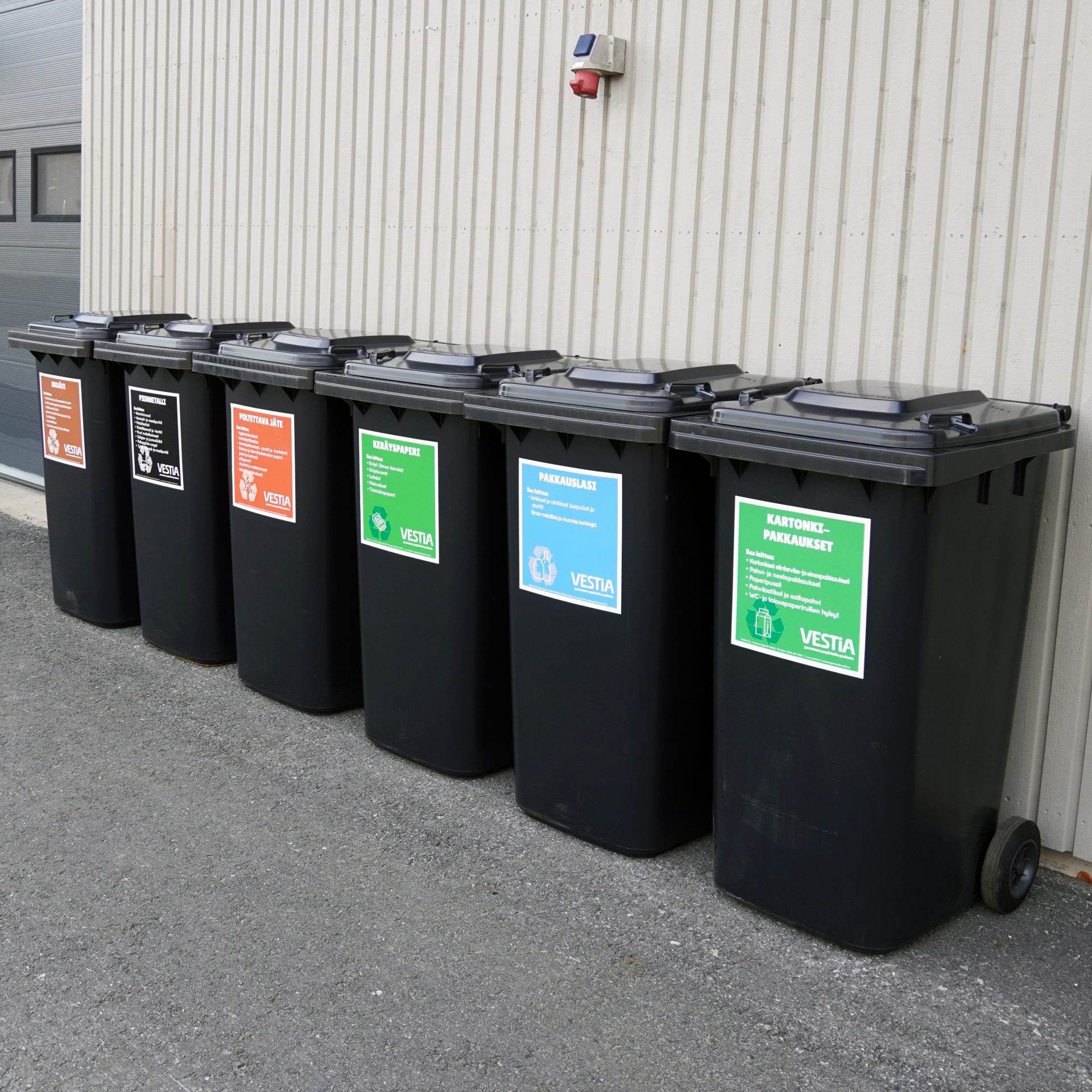 Waste management is organised in the area of the 16 Jokilaaksot municipalities on a regional basis. Official duties are managed by Jokilaaksot Waste Management Board and waste management's service duties and recycling advice are the responsibility of waste management company Vestia Oy. Waste management's control duties are the responsibilities of the municipal environmental protection officers and the regional ELY Centres. Waste management is controlled with legislation and regionally with waste management provisions.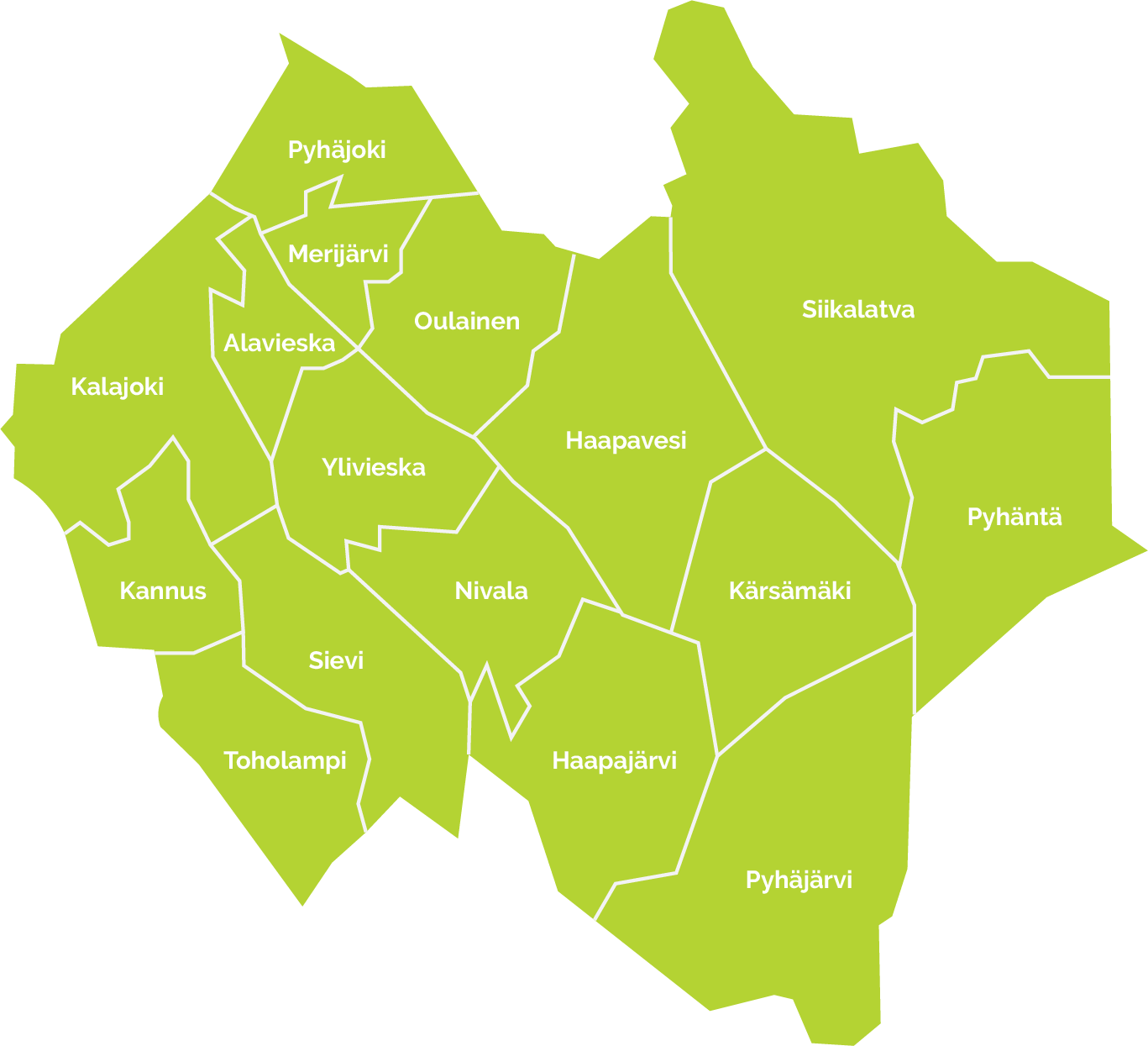 Waste management of residential properties
Mixed community waste, i.e. combustible waste
Residential and leisure properties can arrange waste management by acquiring their own waste container or introducing a shared container with the surrounding properties.
In principle, the residential properties' waste container is emptied every two to four weeks. An emptying interval of six or eight weeks is possible if the food waste is composted in accordance with the waste management provisions in a thermally insulated composter, the waste is sorted carefully and little waste is formed. The change to a six or eight-week emptying interval requires submitting a composting notification to –
Jokilaaksot Waste Management Board's presenter may, in exceptional circumstances, grant a 10-12-week emptying interval for a property's waste container. You can apply for a change by filling in the change form and returning it to the waste management board.
A waste management agreement is concluded with Vestia Oy.
Household sludge
The transport of household sludge can only be carried out by companies belonging to the waste management registers maintained by the ELY Centres. Residents can personally contact a company for the emptying of sludge containers.
Inhabitable property
If a property is unusable, there is no need to join waste management. In this case, submit a notification concerning the unusable condition of the property to Waste Management Board.