Vitality from the outdoors!
Outdoor sports locations – always open doors!
Safari field
Artificial grass and lighting allows unlimited use of the field
The artificial grass increased Safari's level of use and significantly extended the season at both ends. In 2020, lighting was also implemented at the field.
Add. Salmiperäntie 1
Parkour track
Parkour is a sport developed in France, in which the idea is to get from one place to another with as little effort and as efficiently as possible.
On the track of the sports park, you will find various walls, bars, obstacles, drums and stones, which can be utilised and used as stepping stones for moving. You don't need to go to all the places, sometimes you can jump over them too. Smooth movements and body control are important elements in this sport. Ylivieska's parkour tracks are located at the Sports Park (address Salmiperäntie) and Raudaskylä's Local Sports Area (address Opistontie 9)
Skate park
Implemented at the youth's request! The park is used by skateboarders and kickboarders
The long-term dream of Ylivieska's skateboarders for a proper park was realised in 2015 when the new concrete park was completed as a first in the entire local region. The young people personally took part in planning the site and sometimes were able to help the professionals with construction work. The skate park is managed by Youth Services address Närhitie 2.
At one end of the park, there is a pool or bowl, where you can skate down from one edge to the other. At the other end, there is a place where you can find curbs and boxes suitable for tricks. In addition to skateboarders, the park is also used by kickboarders.
Fitness stairs
Kokonainen treenikerta yhdellä välineellä!
An entire training session with one piece of equipment!
A stair workout has a multitude of benefits. The most significant and visible effects are improved endurance and the strengthening of lower limb muscles. Respiratory and cardiovascular fitness also improves. Ylivieska's fitness stairs were built in 2019 and they are located in the vicinity of Hyypänkallio, address Salmiperäntie 42.
In 2022, fitness stairs with 200 steps were built in Huhmari's outdoor recreation area. A barrier-free viewing platform has also been built halfway up the stairs. Os. Huhmarintie 165
Suvanto sports area
Finnish baseball field
Tennis court, red clay
Wrestling hall
Ice hockey rink
Add. Koskipuhdontie 28
Discgolf course
Ylivieska's courses:
Sports Park, address Närhitie 2
Huhmarkallio DiscGolfPark, address Huhmarintie 165
Raudaskylä, address Opistontie 9
The Sports Park's course was opened in 2010, and in the summer of 2011 it was expanded to 18 holes
A new discgolf course was built in the Huhmarkallio outdoor area in Ylivieska, in the autumn of 2017
In 2009, a beginner-friendly course was opened in the surroundings of Raudaskylä Christian College. The course also provides challenges for more advanced players
Minigolf
At the Traffic Park
A 12-hole minigolf course is situated in connection with Ylivieska's Traffic Park, and it is open during the summer. Minigolf is a fun way to spend time with family and friends. No previous skills are required and minigolf is suitable for all ages. The minigolf course is managed by Youth Services. Address Torikatu 4
Huhmari Outdoor Area
Huhmarkallio's outdoor area is located approx. 15 km from the centre of Ylivieska.
At Huhmarkallio, there are homologated ski tracks, a a ski and biathlon stadium, a shooting range, fitness trails, a mountain biking trail, a karting track as well as the Kisa- ja Rinnemajat Cabins, which are suitable for leisure, meeting and training purposes. For staff recreational days, we have prepared, e.g., ready-made, programme-filled activity packages in Huhmari.
There is also a skijoring track for dogs in Huhmari. The skijoring track can be used on Mon-Wed-Fri at 7 pm – 9 pm. View the skijoring track for dogs map here
Add. Huhmarintie 165
Paintball
There has been a separate field for competitive paintball sports in Ylivieska since 2017. The field, situated on the city's land, has helped with the development of the sport and the number of players has increased.
Add. Satohaantie 72
Motocross track
The motocross track, situated on the city's land, has been used by the Ylivieska Motorbike Club since the 1980s. The length of the track is approx. 800 m
Add. Satohaantie 51
Miniature aircraft hobbyists
Miniature aircraft construction and aviation activities.
In addition to miniature aircraft, drones can also be flown at the site.
The site is an official site to fly miniature aircraft. Miniature aircraft flying sites
The land area is owned by the city.
Add. Satohaantie 37
Excursion destinations
There are diverse excursion destinations in Ylivieska for independent exercise.
The range of diverse outdoor exercise options include, for example, sports parks, local sports venues, beaches, fitness trails, tracks and winter swimming locations.
The area's other excursion destinations Discover the Finland Naturally Experiences service
The city delivers firewood to the following sites: Sports park hut, Keka lean-to and Huhmari Rinnemaja Cabin's lean-to. NOTE! wood warehouses are locked, inquiries and additional information on weekdays, phone 044 4294 357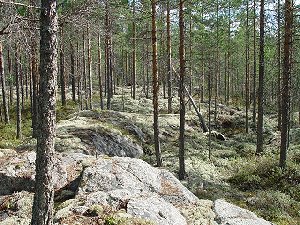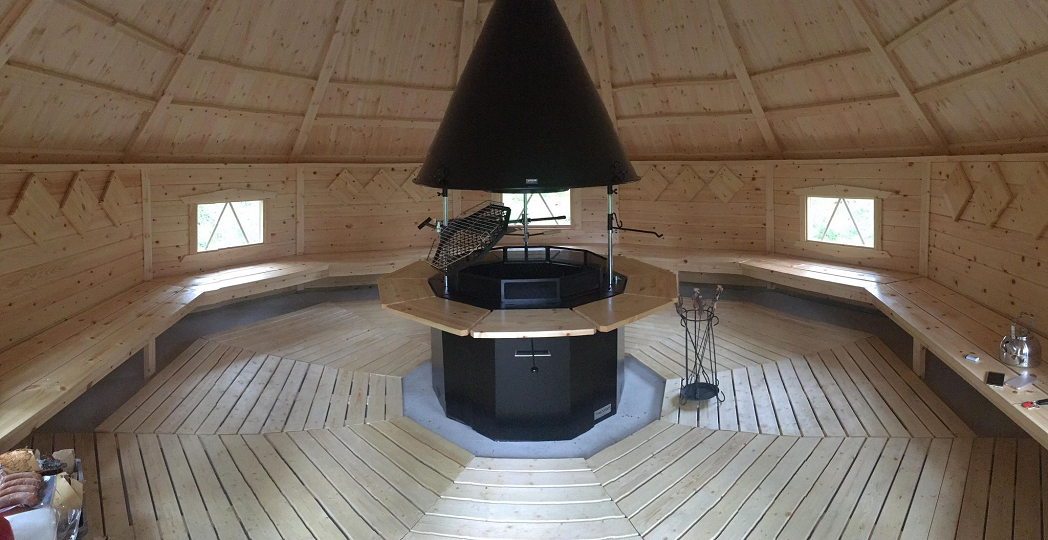 The hut can be reserved by contacting Sports Services, tel. 044 4294 472 (weekdays at 8 am – 8 pm)
Payment classification of the Sports park hut. Normal price 50 € (1-4h)
Payment class I (-50%)
Ylivieska-based organisations and associations regarding groups of children and adolescents (under 18 years)
The city's other subdivisions regarding children's and adolescents' activities (under 18 years)
Payment class II (-30%)
Ylivieska-based organisations and associations
The city's other subdivisions
Payment class III
Companies
Organisations and associations based outside Ylivieska
Other users
The hut is available to use between 8 am – 10 pm
Firewood is included in the rental price
The door operates with an electric lock, you will be provided with further information at the time of booking the hut.
The hut is accessible.
You can check the booking situation of the hut from the Timmi calendar
SPORTS CENTRE NATURE TRAIL
APPROX. 2 km. Address Salmiperäntie.
SPORTS CENTRE'S FITNESS TRAILS AND KOUVUKALLIO LEAN-TO
Koivukallio's lean-to can be found along the fitness trail Ylivieska – Huhmarkallio, approx. 17 km: along the way, Kivineva and Rämekumpu lean-to shelters and Joonala hut.
JOONALA HUT
Approx. 4 km along Latvalantie, continue along forest road approx. 4, signage–> Joonala. Sports centre – Huhmari – along the ski track. Owned by the Ylivieska congregation
PUUKANGAS HUT
Along Haapavesi road. Approx. 1.5 km past Vähäkangas intersection -> signage Puukangas hut.
HUHMARI HUTS
Address Huhmarintie 165. Hut in the yard area of Rinnemaja as well as behind the biathlon stadium of Huhmari Outdoor Centre, no clear signage. The city provides firewood to the lean-to at Rinnemaja hut.
KULLAA HUT
At the river shore of Ängeslevä. Not within public road connections. In the summer, a suitable rest area for boaters and canoers. In the winter, for skiers on the river ice. Owned by the City of Ylivieska.
SYRJÄ HUT
In the terrain between Raudaskylä and Kantokylä. Along the Vasama forest road, which starts at Säily road. Owned by the Raudaskylä Hunting Club.
HUHMARLAMPI LEAN-TO
At the shore of Huhmarlampi. Signage from Huhmarlampi forest road and the ski track.
KIVINEVA AND RÄMEKUMPU LEAN-TOS
Alongside the ski track.
TÖRMÄJÄRVI LEAN-TO
Last branch to the right off Löytyntie before Törmälä). Törmäjärvi circular route approx. 2.5 km. Mustolanlampi – Valkialanjärvi route 10 km, Latvalampi route approx. 14 km. At the shore of Törmäjärvi, there is a camp-fire site as well as Mylly, Niemi and Mäntymäki lean-to shelters. At Mustolanlampi, there is a camp-fire site and a hut. Owned by the Ylivieska congregation.
KEKAJÄRVI
Beach and lean-to. In the winter, a ski track from Kaisaniemi 7 km. Ice-hole swimming location. The city provides firewood to the site.
RAUSKI PARK, RAUDASKYLÄ
Local sports area, BBQ shelter, Riippusilta bird observation tower.
SALO NATURE TRAIL
Approx. 6.5 km. Two lean-to shelters.
KÄHTÄVÄJÄRVI LEAN-TO
Less than 100 m.
OJAKYLÄ SCHOOL
Fitness trail and lean-to.
Other outdoor sports locations
small ball game areas approx. 20 pcs
Beach volley fields behind Jokiranta school (Visalantie 5)
Outdoor fields: Central sports field, Safari artificial grass field, Taanila School gravel and artificial grass field, training field, Suvanto baseball field, school fields, racetrack's football field
Customer services
Outdoor fields Booking situation
Sportpark
Tennis court
Basketball court
Frisbeegolf track
Mobotrack – Fixed line network
Fitnesstrack
Fitness stairs add. Salmiperäntie 42
Suvanto exercise area
Finnish baseball
Tenniscourt, red crush
Hockey rink
a wrestling gym
Huhmari outdoor area
Fitness stairs
Shooting range
Karting track
Frisbeegolf
Os. Huhmarintie 165
Camping destinations
The sports park's hut is finished! Available between 8:00 a.m. and 10:00 p.m. Space rent is €50, incl. VAT. 24% (payment classes). The space rent includes trees. Reservations phone 044 4294 472
Jokiranta school area
Beach volley -fields
Bubble hall
Os. Kuusitie 6