Do you need a peaceful meeting room or exhibition or fair venue?
Have your meeting with us!
The sports centre has versatile premises for meetings, training, parties and sauna or recreational days and evenings. The sauna facilities are in four premises.
Our premises also serve for exhibition, fair and concert purposes. Ice hall, sports hall and lobby premises
Meeting room
For approx. 40 people
The meeting room is excellently suited for meeting purposes and as a training or event venue. The meeting room can seat approx. 40 people.
The rental price of the meeting room is 20€/hour, maximum price 100€.
The room has video cannon
Fireplace room
For approx. 25 people
The fireplace room is a pleasant space for organising meetings, sauna and recreational evenings or parties.
The fireplace room is connected to a sauna, available upon request, for approximately ten people. The sauna is connected to a separate changing room and toilet. For meeting purposes, the fireplace room can seat 25 people.
You can combine sports with a recreational evening; swimming, bowling, badminton, floorball and tennis, etc.
The fireplace + sauna upon request is rented for a total of 50€/h. Max 200€.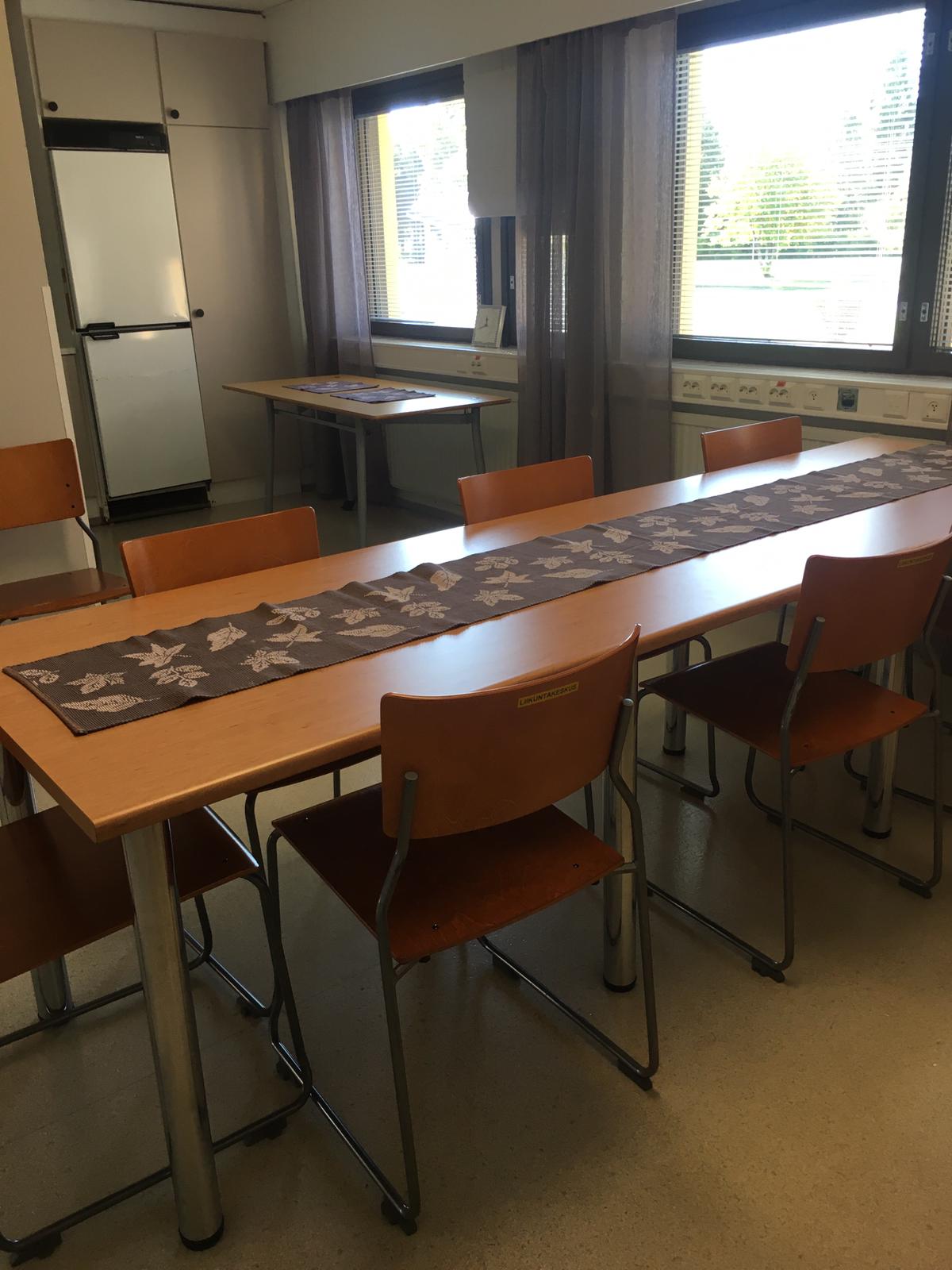 Talkkari
for approx. 10-20 people
Talkkari is our newest meeting room, which has been renovated in the autumn of 2020. The venue is suitable for small meetings and training sessions. The premises include a sauna, toilet, kitchen and two rooms which are suitable for group work or children's' birthdays. The children's' birthday rooms have been decorated with princess and jungle themes.
Price 10 €/. Children's birthday 30€ (incl. 4h). Sauna fee 20€/turn.
Ice arena meeting room
For approx. 90 people
The ice arena's meeting room and kitchen are excellently suited as a meeting and event venue. There are tables and seats for approx. 90 people, and the premises are equipped with a TV and projector.
The rental price of the meeting room and kitchen is 60€/hour. The maximum rent is 240€/day.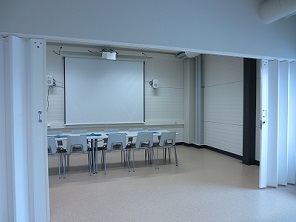 Ice arena cabinet
For approx. 10 people
The ice arena's meeting room includes a smaller cabinet part which is equipped with a projector and flipboard.
If hired separately, the price of the cabinet part is 10€/hour, maximum price 30€/day.
Sports park's maintenance building
For approx. 10 people
The maintenance building, situated at the starting point of the sports park's fitness trail, includes facilities to organise small meetings and other such events.
Price 10 €/ hour, maximum price 30€.
There is also an accessible hut in the area of the sports park. Price 50 €, incl. VAT 24%. Includes firewood. The hut is available to use between 8 am – 10 pm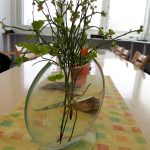 Huhmari Kisamaja
Kisamaja is suitable for competition purposes, family celebrations, staff recreational days and other events. Kisamaja features a kitchen, dining room, gym, sauna facilities, toilets and changing rooms.
Price 50€ (1-5 h) 120€ (5-24 h)
Huhmari Rinnemaja
The idyllic building has two floors. The premises are suitable for family celebrations, recreational evenings and staff recreational days. There are kitchens on both floors, and there is also a dining room upstairs. Downstairs, there are toilets, a fireplace room, saunas and changing rooms. There is a lean-to shelter in the yard area.
Price 100€ (1-5 h) 180€ (5-24 h) .
The rental prices include VAT. 24%.
Customer service
Asiakaspalvelu
tilavaraukset ja tiedustelut
044 4294 472
Liikuntapalvelut
Sportpark(Liikuntakeskus)
Meeting room
Fireplace room (sauna)
TALKKARI (sauna)
Lounge
Maintenance building
Huhmari
RINNEMAJA (sauna) Booking
KISAMAJA (sauna) Booking